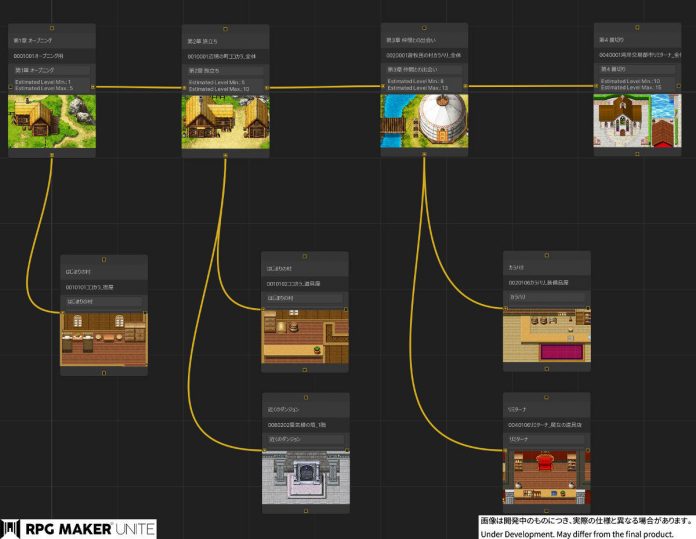 Written by. Ryuki Ishii based on the original Japanese article (original article's publication date: 2022-04-28 15:00 JST)
Gotcha Gotcha Games has announced new details about RPG Maker Unite, the latest product in the RPG Maker series. It's a Unity-based code-less game development tool first announced back in February. As with other RPG Maker products, you can create games without any coding knowledge, thanks to its command system and editable parameters.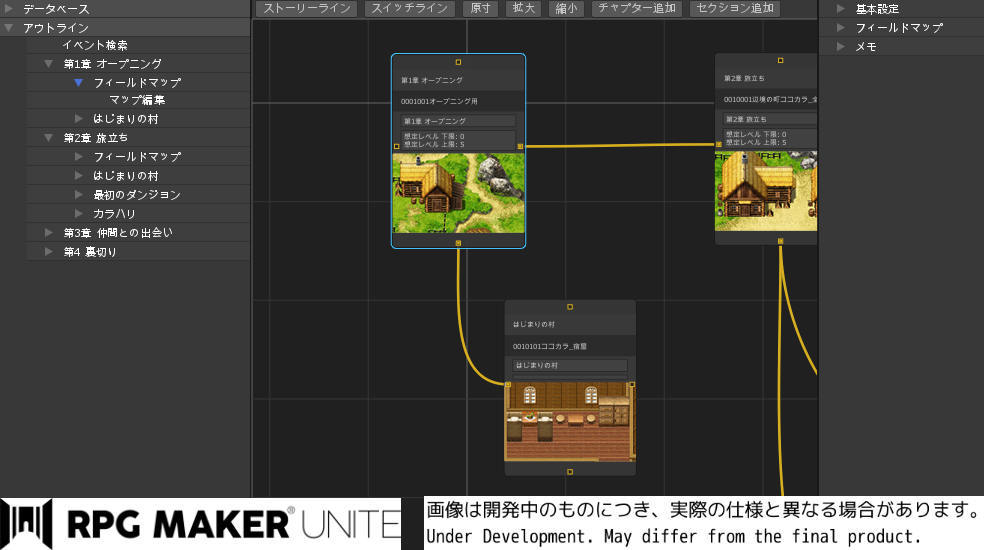 And they aim to make it even easier for creators to manage their projects by introducing a new feature called Outline Editor. It's a built-in assist tool that provides a node-based visualization of projects. The editor makes it easier to grasp the entirety of a project by connecting chapters and scenes using nodes and lines, like a flowchart. Creators can track the progress of their projects without having to open other software. They can make to-do lists and memos within the editor, too.
"Users can now assign the corresponding maps to each node to establish a quick link from the Outline Editor to the map in the database," so the editor can also increase work efficiency. "For beginners, seeing your game taking shape in a more understandable way would certainly make the development process smooth and fun," Gotcha Gotcha Games explains.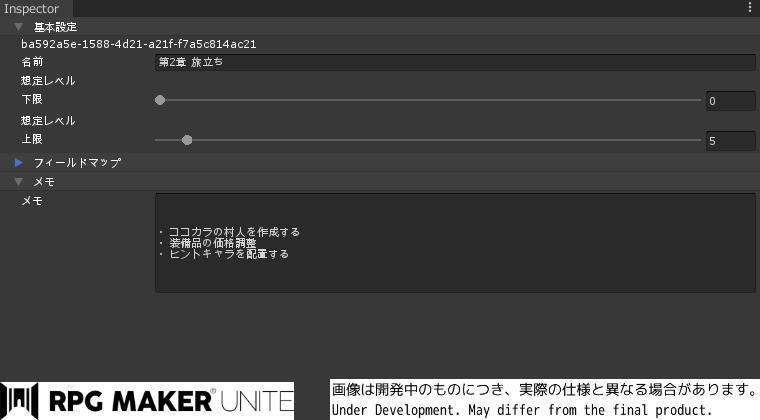 RPG Maker Unite will natively support full HD (1920 x 1080) resolution and introduce a modeless window UI approach to enable simultaneous editing of multiple parameters. With all these changes and additions, it seems like the product is shaping up to be a user-friendly tool for both veterans and beginners. In regard to the eligibility of the product, it'll be available to "all Unity users, including users of the free Unity Personal and Student license plans." (related article)
RPG Maker Unite is set to launch in 2022 for Steam and the Unity Asset Store. It'll support Japanese, English, and Simplified Chinese at launch, with other languages being considered as well. For more information, check out their Dev Log on Steam. The latest Dev Log answers some frequently asked questions, including how plugins will be handled.