[ad_1]

Hello gentle readers, and welcome to the SwitchArcade Round-Up for March 17th, 2022. In today's article, we've got a bunch of new releases to look at. The best of the lot are Persona 4 Arena Ultimax and Lost Egg 2, but there are other interesting titles as well. We've got summaries of all of them, plus the usual lists of the newest sales and the discounts expiring tomorrow. We've even got a little news, which is rare for a Thursday. Well, onward.
News
New SEGA Genesis Titles Have Been Added to Switch Online
This one just sort of dropped out of the sky with no fanfare at all. Come to think of it, so did the last SEGA Genesis update for Nintendo Switch Online Expansion Pack subscribers. There are three new games to play on the SEGA Genesis app, and they are good ones. The Treasure library gets expanded with isometric action-RPG Light Crusader and the ultra hard-core action game Alien Soldier, and Sunsoft/SEGA's cute-em-up Super Fantasy Zone. All decent games worth playing, to be sure. Go and update the app and get to it!
New Releases
Persona 4 Arena Ultimax ($29.99)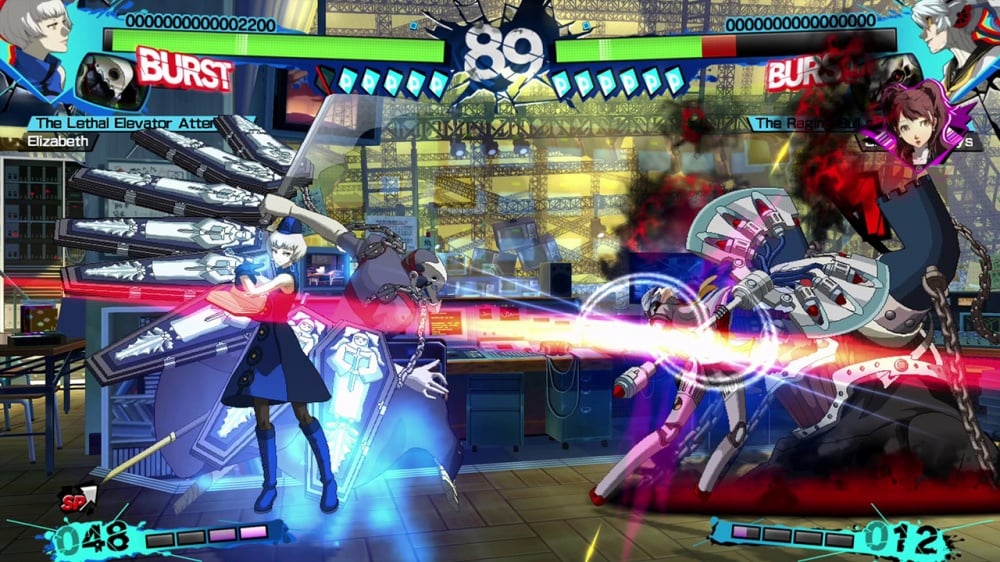 SwitchArcade Highlight!
Atlus and Arc System Works have brought back their surprisingly excellent one-on-one fighter based on the Persona series. Characters from Persona 3 and Persona 4 assemble in what is basically a genre-shifting sequel to both games. Lacking the rollback online play that will be coming to other versions of this rerelease and not quite as graphically sharp, this may not be the best choice if you have other options. Those looking for some on-the-go battling or people who are only rocking a Switch won't be disappointed, however.
Lost Egg 2: Be Together ($2.99)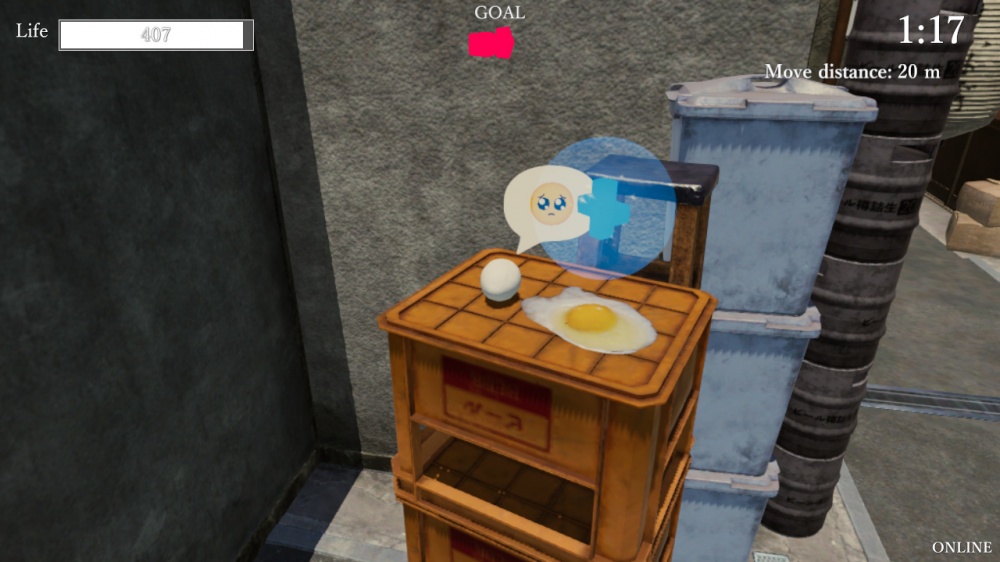 SwitchArcade Highlight!
Don't go searching for the first one on Switch, we're jumping right to the sequel. It's kind of a rolling 3D platformer where you play as an egg that wants to get to the frying pan and become breakfast. Of course, eggs are fragile things and you don't want to break before you reach the pan. Search the stages carefully to try to find the hidden toast, because what good are eggs without some toast? It even has online play for up to ten players at a time. For three dollars, this is positively delightful.
Gal*Gun Double Peace ($39.99)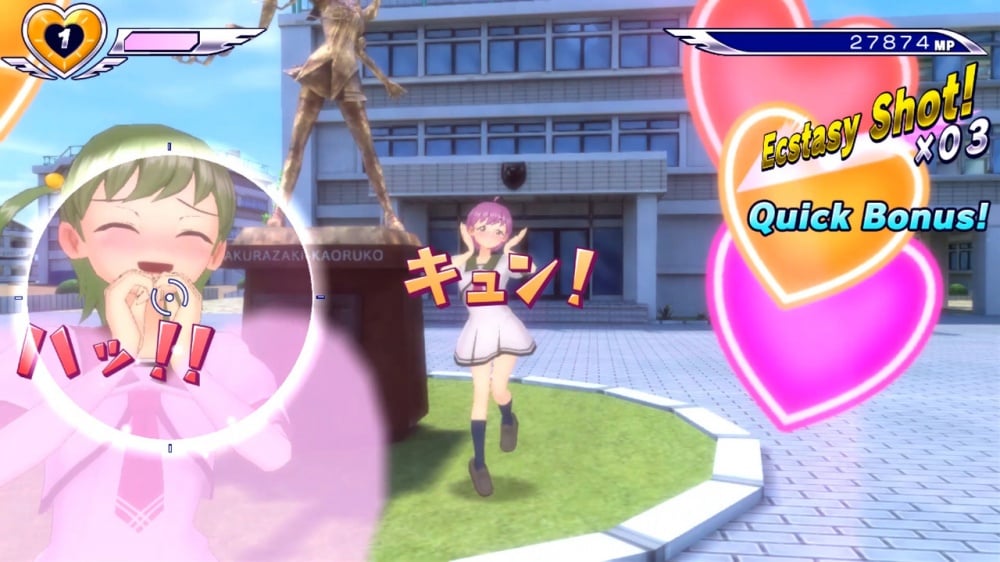 Yes, it's another Gal*Gun port. This is the rather popular Double Peace, which if I am understanding right is the second Gal*Gun game but should not be confused with Gal*Gun 2. That's a completely different game. Anyway, it's a rail shooter. You fire pheromone shots at randy school girls in an attempt to subdue them by driving them to ecstasy. There are multiple endings and plenty of upgrades to earn as you go. This version includes all of the DLC and costumes from the original game for one reasonable price. I'm sure you know by now if this is your kind of thing or not, so let's leave it there and move along.
Boxing Gym Story ($14.00)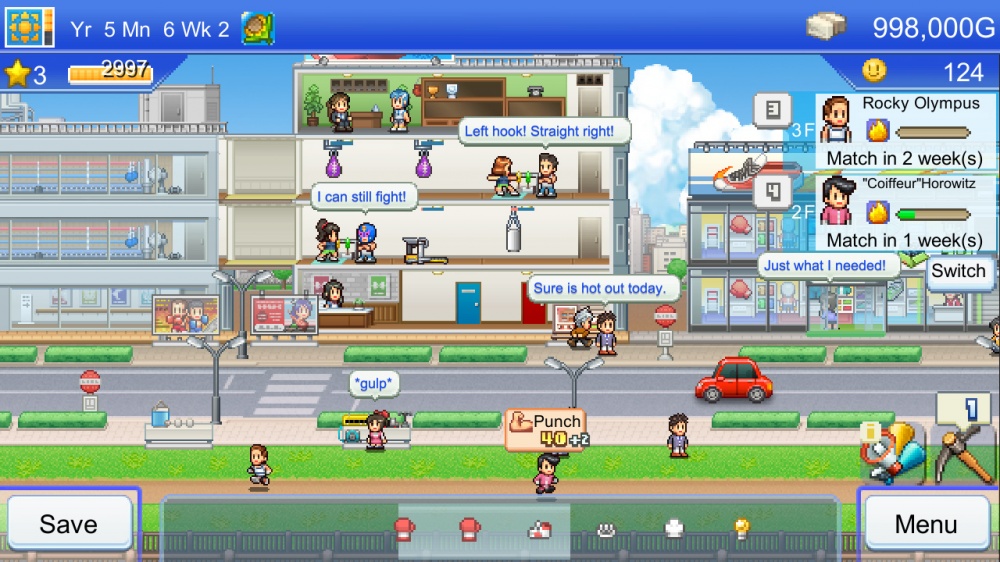 Kairosoft offers its take on another sport, this time venturing into the world of boxing. Manage your boxing gym, train fighters, do some marketing, and try to become a big success. Don't worry, you will. That's how Kairosoft simulations are, after all. It's also a bit pricey compared to the mobile version and doesn't really offer much to justify that. I'm a broken record with these at this point, but I personally prefer to play these games on my iPhone. If you feel differently, here's another fun one for your Switch.
Arcade Archives Rolling Thunder ($7.99)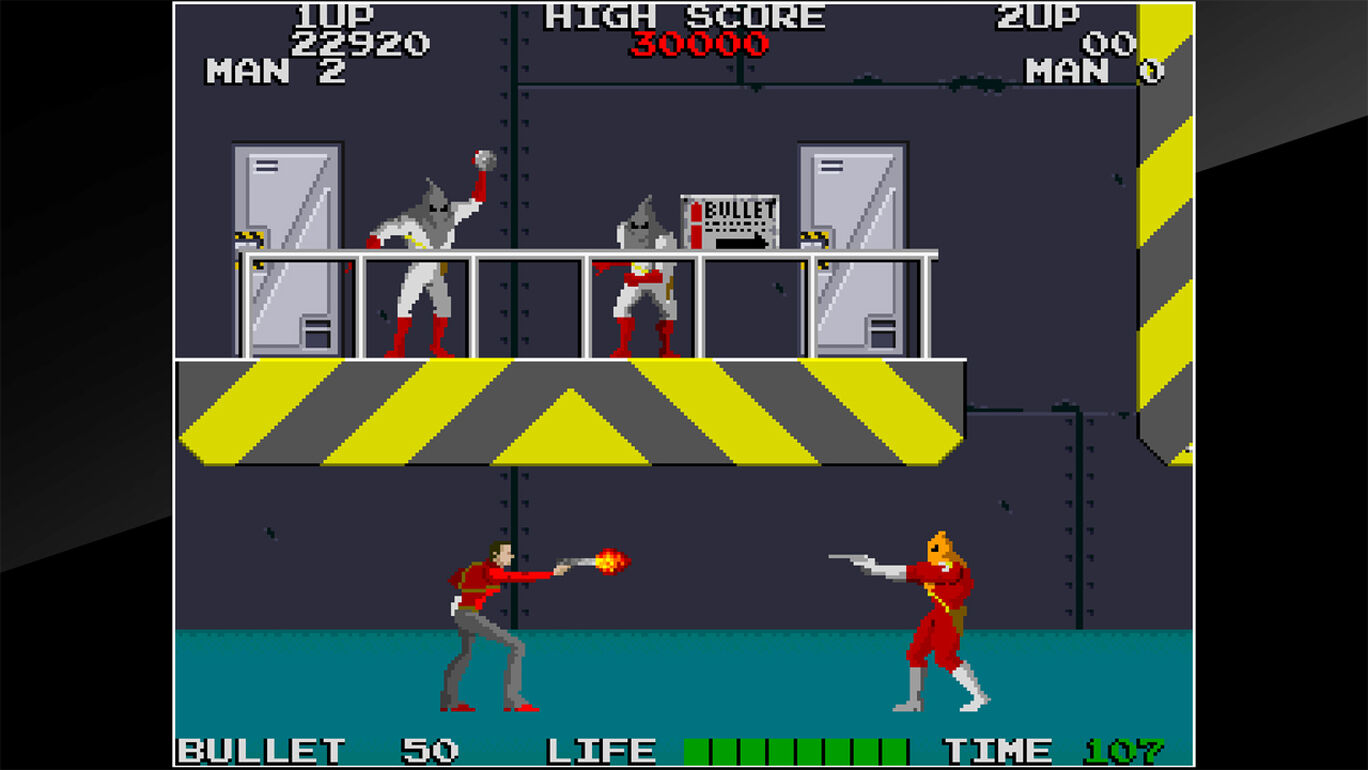 The latest addition to Arcade Archives is Namco's watershed 1986 run-and-gun action game Rolling Thunder. While its star has faded thanks to the IP laying fallow for about thirty years, this game inspired tons of other titles with its tense gunplay and swarms of cannon fodder foes to take down. While Hamster has done its usual fine job in bringing this game to the Switch, it's worth mentioning that this is one of the games included in the Namco Museum collection that includes several other games. You'll probably get a better bang for your buck picking that up unless you're an avid Arcade Archives collector.
Dark Deity ($24.99)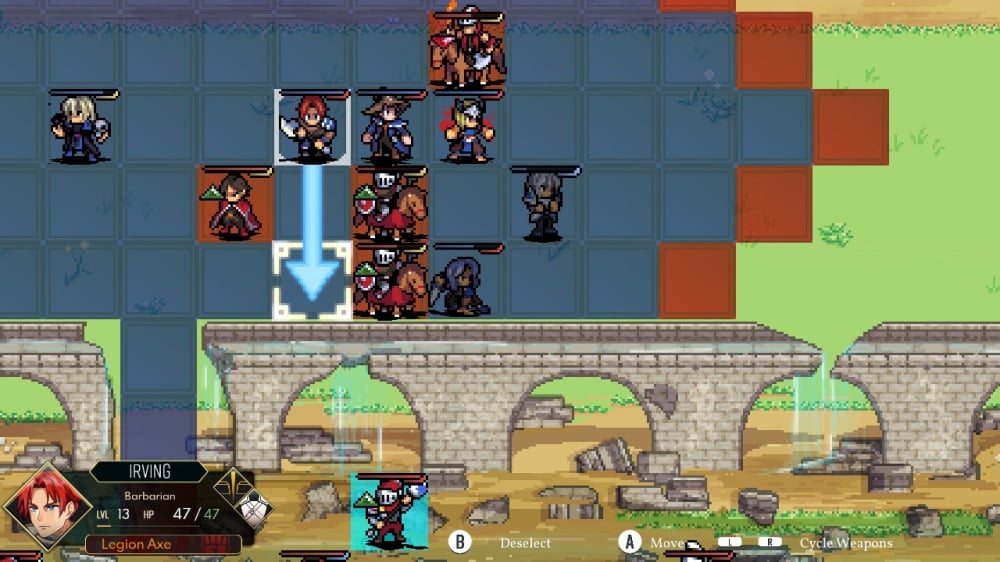 It doesn't take much investigation to figure out that this is an homage to the Fire Emblem games, and it seems to have a specific eye towards the Game Boy Advance installments. Judging by reviews in its PC form, it does a fairly good job of it. A little rough around the edges to be sure, but it hits most of the notes you'd want something like this to. Build a squad of thirty playable characters, each one a distinct personality that can build relationships with others. Anyway, war is breaking out and you need to save the land from destruction. That kind of thing. You get twenty-eight missions of tactical turn-based strategy to complete, which is about the size of a proper Fire Emblem. Nice.
The Wake ($6.99)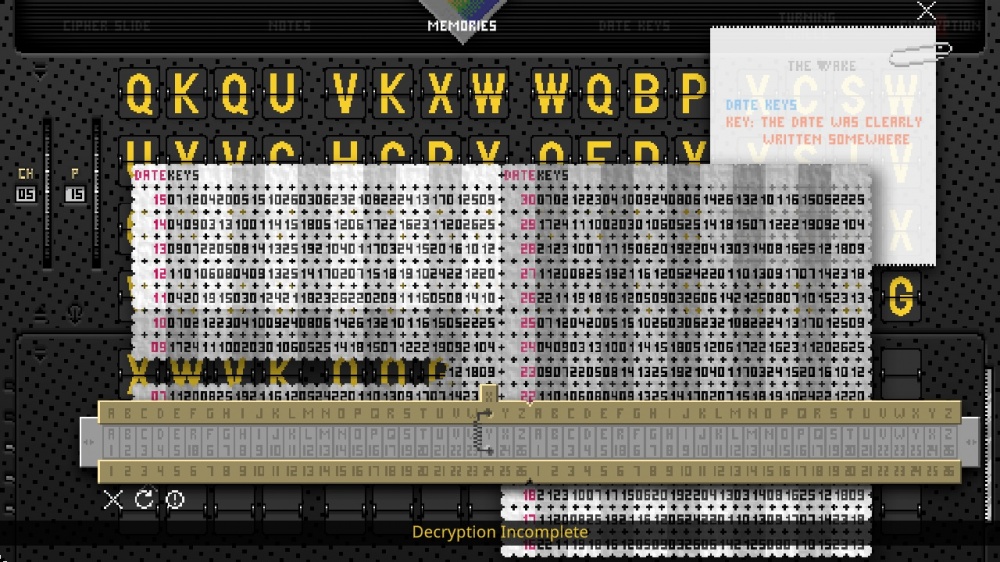 This game apparently closes out something called the Guilt Trilogy, following up on Replica and Legal Dungeon. The gameplay consists mainly of cracking cipher codes, which will allow you to read a journal explaining the events that took place over the course of a three-day funeral. Or rather, the journal writer's explanation of the events. It's up to you to decide what you believe and what you don't.
Clutter 1000 ($9.99)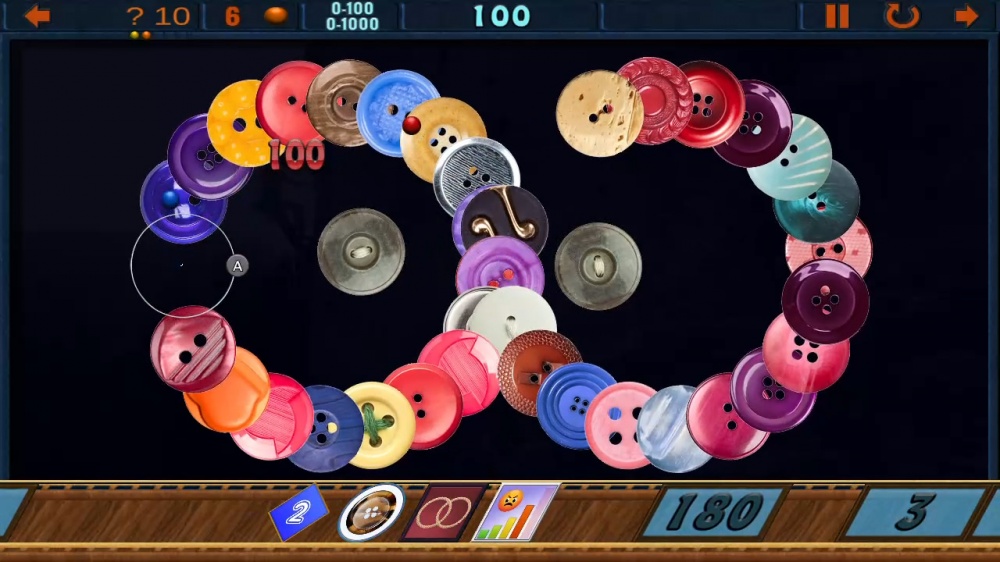 It's a puzzle game where you have to carefully search through each of the thousands of puzzles to find matching pairs and remove them. There are tons of different themes, adding to the challenge of the task. Not really much more I can say about this one.
Adios ($17.99)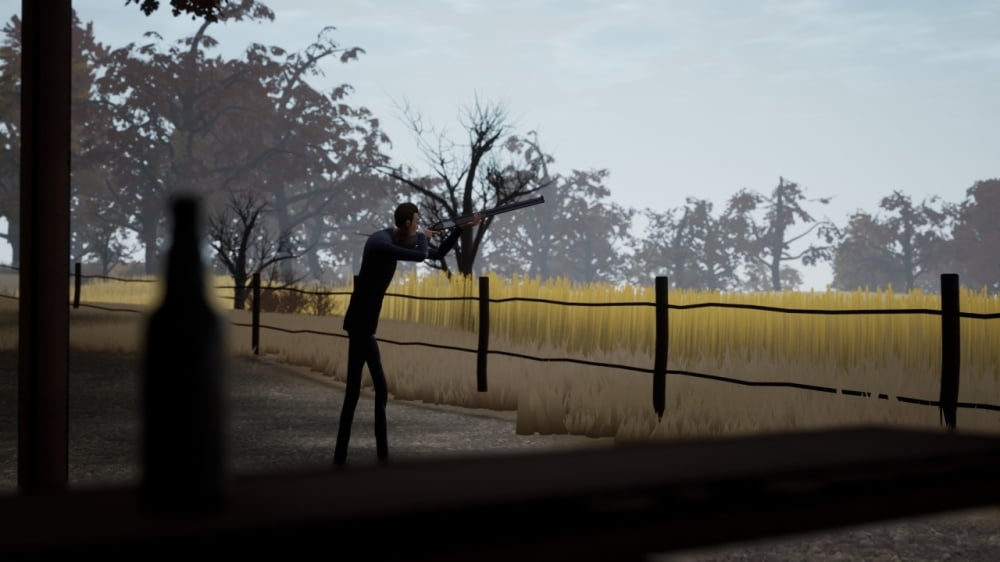 This is a narrative adventure about a pig farmer in Kansas who has been helping the mob eliminate evidence. He's decided he's had enough of this dishonest life, and he needs to tell the hitman who is dropping off his latest body. He also happens to be an old friend, and both of these two understand what will have to be done should the farmer make a decision to leave this life. But they have the day to talk it out, and talk it out they will. You ultimately get to make the decision at the end of it all, but you'll have to take the consequences either way. Interesting stuff.
Kurokami-sama's Feast ($12.99)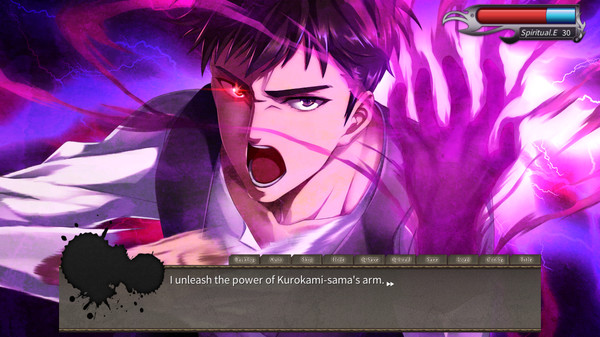 This is a horror-themed visual novel about a trio who end up in the service of a dark goddess trying to regain her power. The best way to recover is to eat some nourishing food, but Kurokami-sama has rather particular tastes. You'll have to hunt monsters to use as ingredients in the dishes she wants to eat, and she's willing to lend you some of her power to do it. This adds a resource conservation element to the game which, when combined with the usual choice-based structure, helps this one stand out a little bit from the pack. It's up to you what you want to do about Kurokami-sama: appease her, oppose her, or entice her as you see fit.
Sales
(North American eShop, US Prices)
A rather small list so far, as is often the case at the time I write these on Thursdays. We'll be seeing a lot more tomorrow, most likely. Anyway, highlights. Paradise Killer, Groove Coaster, and Touhou Spell Bubble are my favorites from that new bunch. And in the outbox, the Cook, Serve, Delicious! games are always a good time. Check the lists yourself, of course. It won't take but a minute.
Select New Games on Sale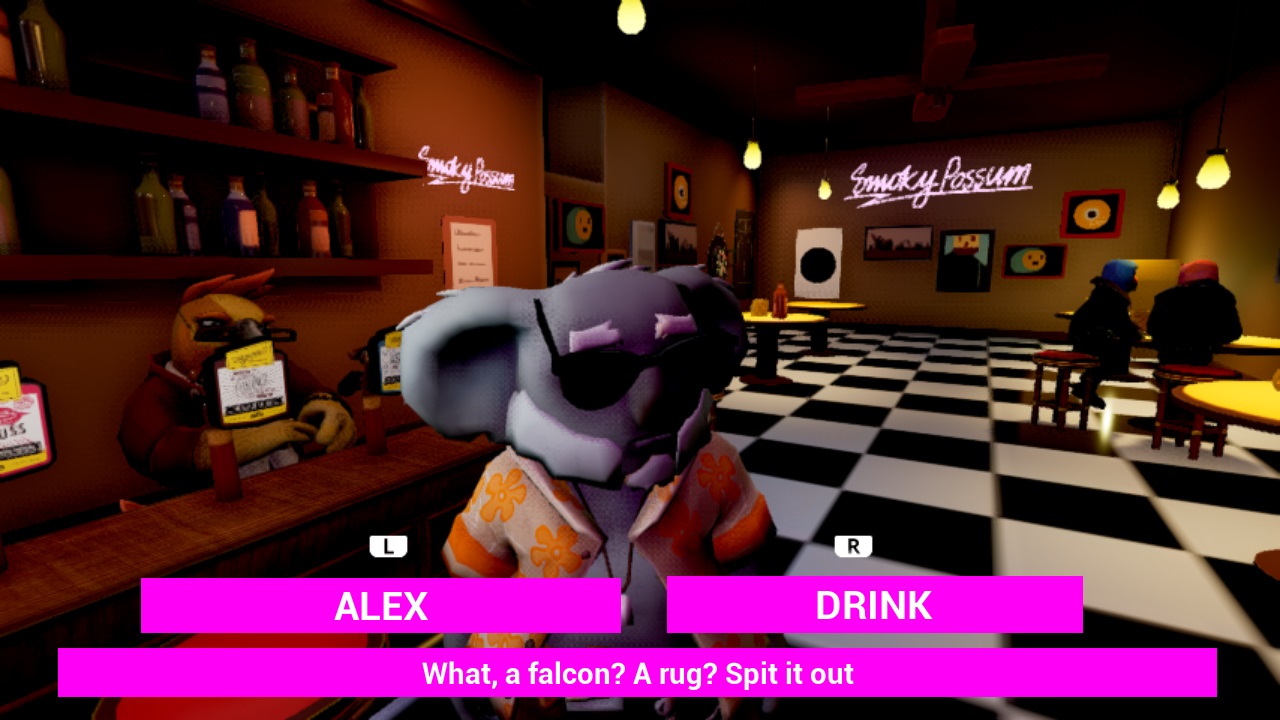 Stone ($7.49 from $14.99 until 3/22)
Urban Flow Extended Edition ($1.99 from $16.99 until 3/23)
Paradise Killer ($11.99 from $19.99 until 3/23)
Stikbold A Dodgeball Adv. Deluxe ($2.99 from $14.99 until 3/28)
3000th Duel ($5.99 from $14.99 until 3/30)
Groove Coaster Wai Wai Party ($35.99 from $59.99 until 3/31)
Touhou Spell Bubble ($27.49 from $54.99 until 3/31)
Premium Pool Arena ($2.39 from $11.99 until 4/2)
Farmer's Destiny ($7.99 from $39.99 until 4/2)
RiMS Racing ($19.99 from $49.99 until 4/2)
Street Power Soccer ($5.99 from $29.99 until 4/2)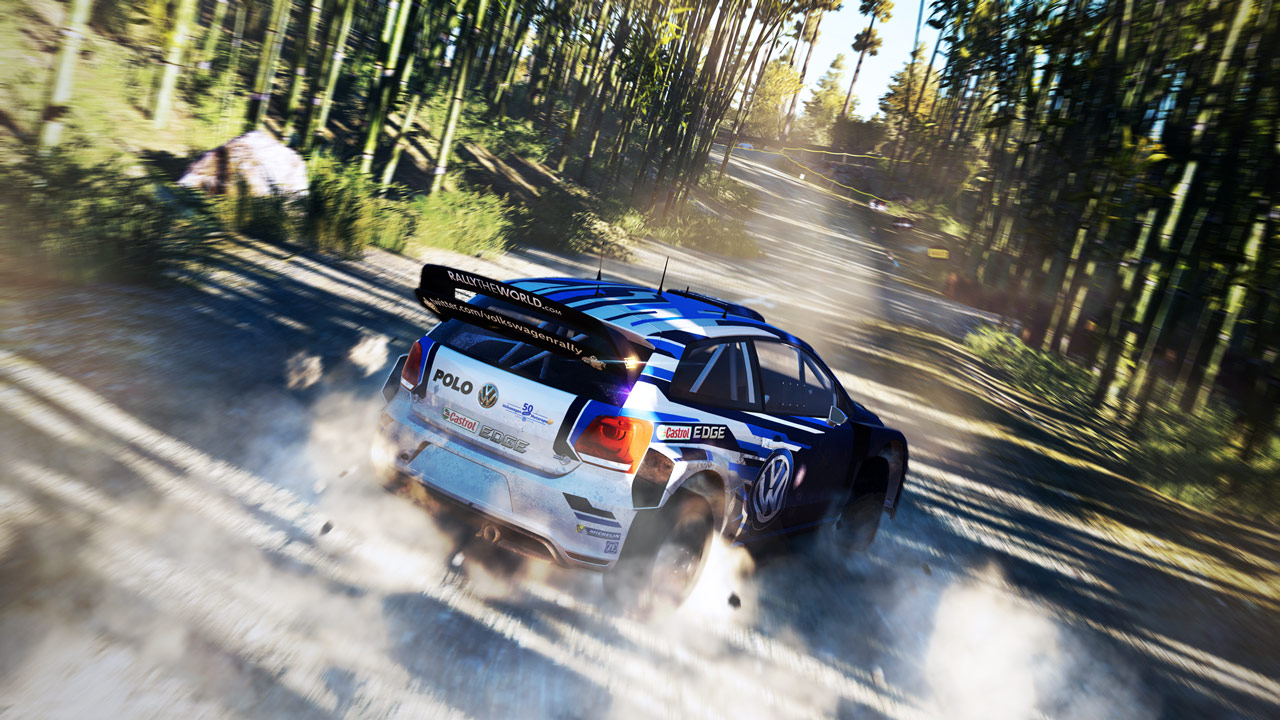 V-Rally 4 ($9.99 from $49.99 until 4/2)
Aqua Moto Racing Utopia ($7.99 from $39.99 until 4/2)
Another Sight ($15.99 from $39.99 until 4/2)
Snow Moto Racing Freedom ($7.99 from $39.99 until 4/2)
Tennis World Tour 2 ($19.99 from $49.99 until 4/2)
Truck Racing Championship ($7.99 from $39.99 until 4/2)
Quell Reflect ($1.99 from $7.99 until 4/5)
Highrise Heroes: Word Challenge ($1.99 from $7.99 until 4/5)
Sales Ending Tomorrow, Friday, March 18th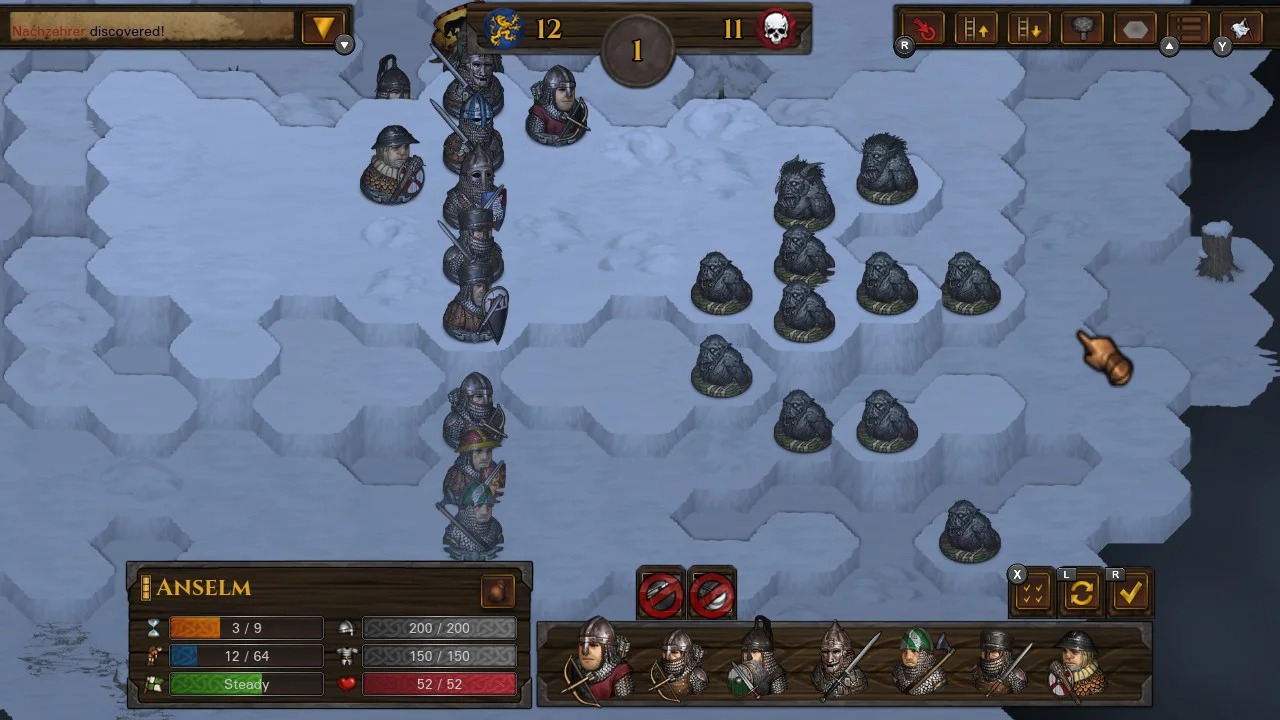 Battle Brothers A TBTRPG ($20.99 from $29.99 until 3/18)
Battleship ($9.99 from $19.99 until 3/18)
Bloodshore ($11.99 from $14.99 until 3/18)
Burger Chef Tycoon Complete ($2.19 from $6.99 until 3/18)
Circa Infinity ($1.99 from $9.99 until 3/18)
City Stunt Driver ($5.99 from $11.99 until 3/18)
Clue: Classic Mystery Game ($14.99 from $29.99 until 3/18)
Cook, Serve, Delicious! 2!! ($2.07 from $12.99 until 3/18)
Cook, Serve, Delicious! 3?! ($7.99 from $19.99 until 3/18)
Crashlands ($9.74 from $14.99 until 3/18)
Cubers Arena ($5.99 from $14.99 until 3/18)
Demolition Crew ($2.50 from $5.00 until 3/18)
Doodle Games Bundle ($9.42 from $22.45 until 3/18)
Dungeon Nightmares 1+2 ($1.99 from $12.00 until 3/18)
Galaxy Warfighter ($2.93 from $6.99 until 3/18)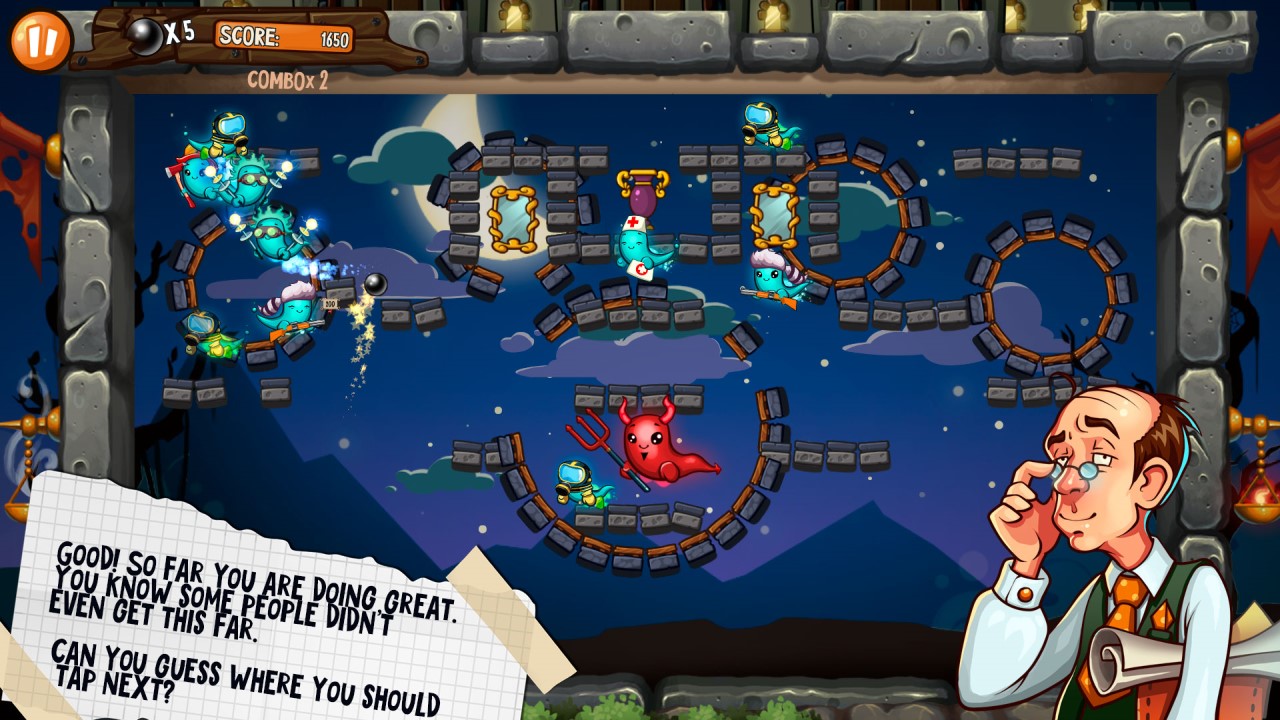 Ghostanoid ($2.93 from $6.99 until 3/18)
GRIP Digital Deluxe ($8.59 from $42.99 until 3/18)
Levelhead ($12.99 from $19.99 until 3/18)
Lost Artifacts: Golden Island ($2.99 from $9.99 until 3/18)
Night Book ($9.09 from $12.99 until 3/18)
Pinball Jam ($13.74 from $24.99 until 3/18)
Sir Eatsalot ($1.99 from $12.99 until 3/18)
Sweet Bakery Tycoon ($1.99 from $4.99 until 3/18)
Tallowmere ($2.79 from $6.99 until 3/18)
The Falconeer Warrior Edition ($19.49 from $29.99 until 3/18)
The House of Da Vinci 2 ($4.99 from $9.99 until 3/18)
Torchlight II ($4.99 from $19.99 until 3/18)
Torchlight III ($9.99 from $39.99 until 3/18)
That's all for today, friends. We'll be back tomorrow with the rest of the week's releases, plus a whole bunch of sales and maybe a little news. We had a huge earthquake here last night, and my apartment shook pretty violently. Everyone is okay, but it sure didn't make for a good night's sleep. Well, that's life in Japan sometimes. It's not all catgirls and giant robots. I hope you all have a great Thursday, and as always, thanks for reading!
[ad_2]

Source link