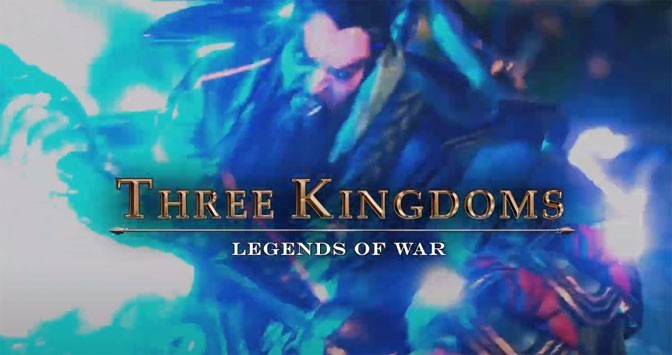 Tilting Point, a leading free-to-play games publisher, and Korean developer Action Square launched Three Kingdoms: Legends of War, the popular mobile action role-playing game that has been downloaded over 3 million times in South Korea, in North America and Europe. The hit game can now be downloaded for iOS devices on the Apple App Store and for Android devices on the Google Play Store.
Three Kingdoms: Legends of War puts players right in fight to control the battlefields of the incredibly popular Three Kingdoms Saga which has captivated audiences for generations. Three Kingdoms: Legends of War features legendary heroes from the famous epic, each with their own unique skills to command, including Lu Bu, Zhao Yun, Guan Yu, Xiahou Dun, Diao Chan, and more!
Players can collect over 80 officers on their journey to defeat mythic beasts and conquer the capital cities of other kingdoms. The many player-versus-player modes of Three Kingdoms: Legends of War ensure that the fast-paced action never stops, and range from one-on-one duels to 10v10 arena battles, to massive 50 vs. 50 large-scale alliance battles.
Tilting Point has great experience boosting the global efforts of Korean publishers, including the recent acquisition of Korea-based game developer AN Games following their successful partnership on ASTROKINGS, as well as partnerships with Clegames for Reign of Empires and Cinamon Games for Maybe: Interactive Stories.
Related