[ad_1]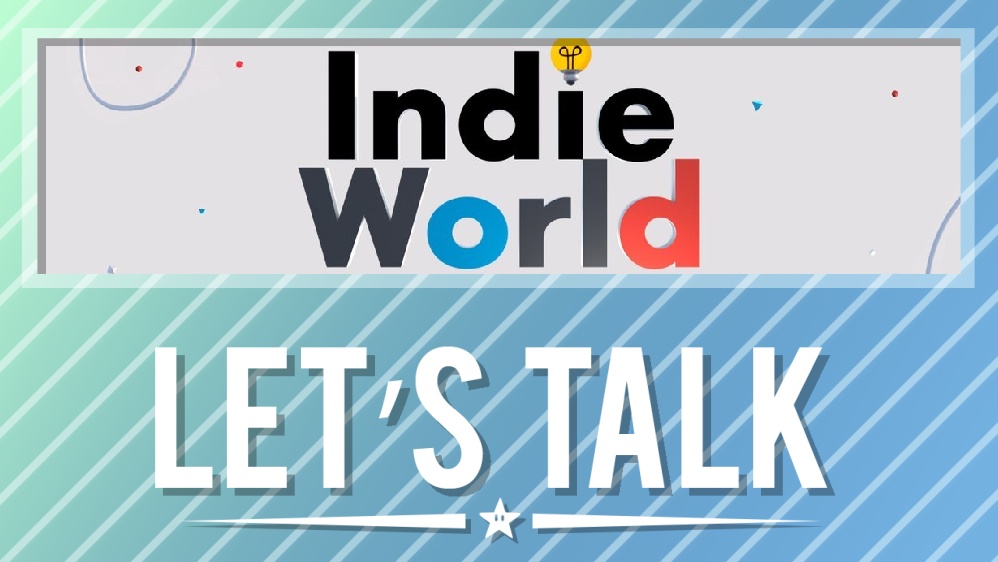 After nearly half a year, Nintendo returned with a new Indie World Showcase this week. Close to twenty games saw some sort of screen time.
Some titles were announced previously, but were confirmed for Switch during the presentation like Ooblets and Totally Accurate Battle Simulator. There were also a handful of brand new announcements such as Another Crab's Treasure and Gunbrella. On top of that, we saw the surprise releases of Mini Motorways, Soundfall, OPUS: Echo of Starsong – Full Bloom Edition, and Gibbon: Beyond the Trees. We have a complete recap here.
With that in mind, which games stood out to you during this week's Indie World Showcase? What's your personal highlight? Let us know in the comments below.
Highlights from last week's topic: What are you playing? – May 2022
Kyoko
I finally got my Switch OLED so I was also playing Link's Awakening on it but because of reasons I put it aside so I could play other game on my old switch.
It felt like the right time to bath myself in culture so I'm playing Moero Chronicles Hyper.
7/10
I'm currently at the epilogue and has been fun thus far, but there are a lot of thing that could make it better.
The mazes can feel kind of long at times and the rate encounter can be quite high for no reason. Like, three encounters every 10 steps is really annoying when I'm trying to explore the whole place.
The only way to change the monster girls skills is to change their clothes, but doing so also changes their stats and you have to learn the skills al over again, which can take quite some time.
Only one character in my part has less clothes because it wasn't worth it…
Roto Prime
Ridge Racer 3D….I need help!
Andrew
I've started Kirby and the Forgotten Land recently, and I've been having a lot of fun. I've played a decent amount of Kirby's titles, and it's helped me appreciate how HAL's adjusted old power ups for the 3D environment, and of course I like the new power ups and upgrades. It's easy to forget how hard adapting a 2D formula into 3D is, and I consider Kirby a big success. Looking forward to completing it.
Other than that, I'm a bit deep into some RPG's. Currently in the middle of the Superstar Saga remake's campaigns. The main one is fun, but I can't help but notice how simple it feels compared to later titles, which makes me appreciate the rebalancing of enemies, and giving bosses rage modes to enhance the gameplay. As for Minion Quest, it can be pretty grindy, but I can't deny the joy of messing with minion teams and watching them go at the enemies.
Lastly, I'm holding off on Pokemon Legends at the moment until I finish one of the other two games, just because they're shorter. I don't have a lot of time, and I'm liable to accidentally be playing it until midnight when I have work to do the next day. I'll get back to it eventually, it's the only Pokemon game I've ever wanted to fill in the Dex for, and I will do it.
Related
[ad_2]

Source link