P2E idle RPG that surely provides incentives to users
Challenge for better game performance beyond its level of completion rather than simply acquiring P2E tokens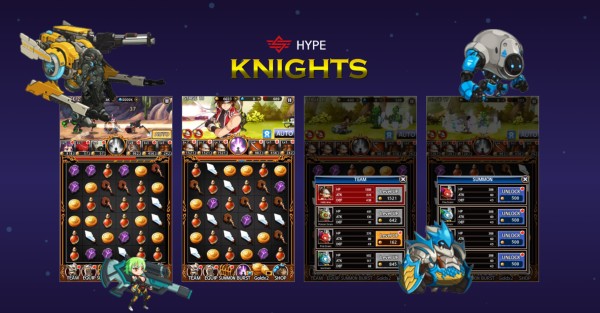 To promote NFT DeFi, 'HYPE Foundation' signed a publishing contract for the action puzzle RPG 'Hype Knight' with venpick games. 
The contact would serve as an opportunity to introduce P2E idle RPG 'Hype Knight' to its self-developed platform 'HYPE NFT.' 
Since 2019, HYPE Platform has provided DeFi service based on the operation of virtual assets. After opening its NFT market in 2020, it has positioned itself as a complex platform for various asset services. In particular, after launching the service in Singapore and Vietnam, the complex global platform for virtual assets has expanded into European countries centering on the U.K. 
'HYPE Foundation' has already launched its services to Asian and European countries. To promote new services in Korea from last year, it signed a publishing contract with BENPICK for P2E idle RPG. 
'Hype Knight' is an adventure-action puzzle RPG that is easy to control and helps the user explore dungeons with various characters. All items, characters, and special images of 'Hype Knight' can be purchased and traded at the HYPE NFT market. This is also possible at Opensea, a global NFT market. 
An official from the HYPE Foundation said, "Through this publishing contract for 'Hype Knight,' we will advance into the global market and focus on user acquisition. In addition, we will continue to establish our own ecosystem through various content publications."
Media Contact
Company Name: Supreme International Asia
Contact Person: Phan Minh Triet
Email: Send Email
Country: Vietnam
Website: www.supremefinance.io